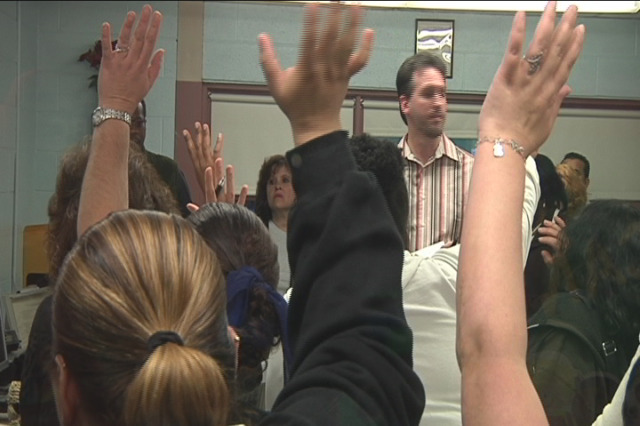 Parents of students at Molloy Elementary School in West Haven have voted to explore legal options, after the board of educations decision to close the school. Nearly 30 parents voted unanimously at Wednesday night's PTA meeting to file a complaint with the U.S. Department of Education.
Monday night the board of education decided to close Thompson and Molloy Elementary schools due to a $6 million budget shortfall.
The PTA meeting was standing room only. Parents objected to the decision saying that the school was successfully academically and that the decision was made because the schools have a high minority population.
"I'm very sad and a little upset," said Ivette Hernandez, whose son is a 5th grader at Molloy Elementary. "I felt that everything we did and tried, they didn't pay attention to what we said."
In a closed conference call with legal council the parents voted to file the complaint.
"There are a lot of options that we have in order to keep these schools open and return the teachers back to the schools where they come from," explained civil rights attorney Cynthia Jennings.
Late messages for the mayor and school superintendent have not been returned.
"It's not something I look forward to doing, it was necessitated by finance," said School Superintendent Neil Cavallaro at Monday's board of education meeting.