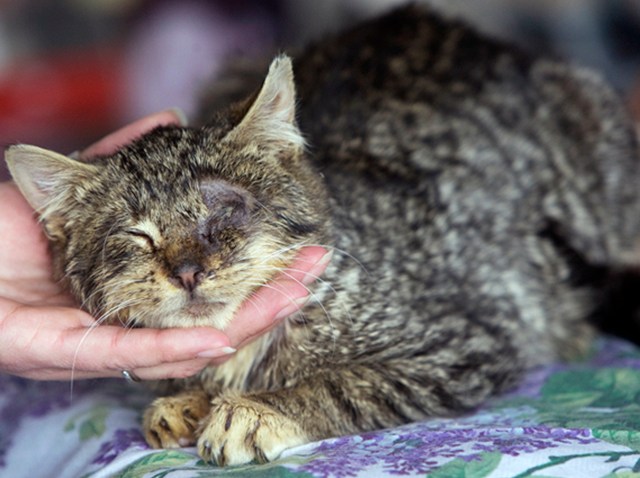 Pacman the kitten had a close call with a trash compactor.
Luckily, an employee of Dainty Rubbish Service noticed the 4-month-old kitten while shoveling trash from a truck into that compactor, according to the Meriden Record-Journal.
The kitten was cleaned. The Humane Society in Meriden was contacted and the kitty was given the name "Pacman," because of the close call with the compactor, the paper reports.
The kitten got into the trash during routine pickup in Middletown on Thursday, the paper reports. Whether he was placed into a dumpster or climbed into the garbage is not known.
The kitten is blind and Pacman is likely to need major surgery to save one of his eyes.
Mike Armetta, the manager of the company who found the kitten, is one candidate to adopt Pacman once the kitten's health has been restored.