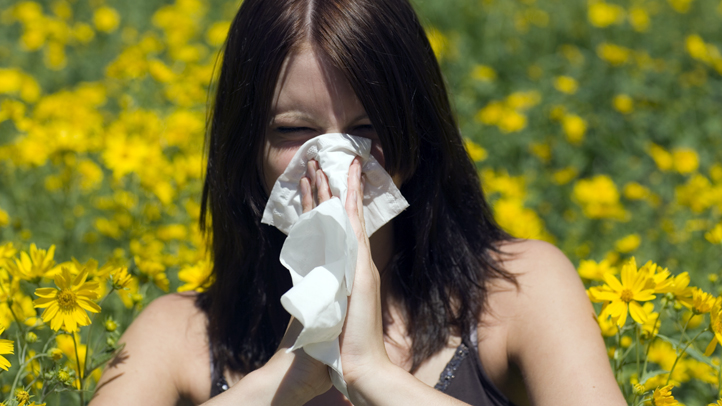 Connecticut may be the first state in the nation to make sure employees still get paid when they call out sick. And this new legislation is catching the eye of national advocates for paid sick days. Currently, cities like San Francisco and Washington, D.C., have mandatory paid sick time.

In Hartford, it took 11 hours of debate, beginning Friday afternoon and lasting through Saturday morning, but the bill passed on a 76-65 vote.

The Democratic controlled House of Representatives spent the overnight hours approving the legislation that would force businesses in the service industry to allow their workers to build up sick time: one hour for every 40 hours worked.

The bill affects businesses with 50 or more workers, and would provide sick time for up to 250,000 workers in the state. Service workers in 68 occupations would be eligible including food service managers, home health aides, janitors, cashiers, cooks, bartenders, crossing guards, dental hygienists, bellhops, bakers, computer operators, bus drivers and waitresses.

Employees would be able to use the leave in a number of ways: they could call out sick to care for their own sickness or injury, or to care for a sick child or spouse, or it could be used for reasons relating to family violence or sexual assault.

The Senate cleared the bill previously to last night's late night session, so now it moves to the desk of Governor Dannel Malloy who said he will sign it into law.

"As I've said before, this is good public policy and, specifically, good public health," Malloy said in a statement issued shortly after the vote was taken. "Why would you want to eat food from a sick restaurant cook? Or have your children taken care of by a sick day care worker?"

There is controversy, however.

Republican lawmakers and some Democrats said they fear the new mandate will become a "job-killer" in a state where the unemployment rate was 9.1 percent as of April, around the national average.

House Minority Leader Lawrence Cafero Jr., R-Norwalk, said business owners are looking to state lawmakers for relief from the burdens of the slow economy. They don't want new burdens, he said.

"I guess we can be the first in the nation to pass this legislation, or we can look inward and say, `We've got to take care of our own. We've got to get back on our feet,"' Cafero said.

House Majority Leader Brendan Sharkey, D-Hamden, said proponents of paid sick leave took pains to address the concerns of business and scaled back the bill. For example, the bill exempts manufacturers and tax-exempt organizations. Sharkey said the issue has become too polarizing in Connecticut and urged both sides to "stop the hyperbole" and the exaggeration.

"The bottom line is, it's not either or," he said about the new mandate. "Let's watch this legislation. Let's see what works. Let's stop what doesn't work. Let's see what effect it has on business."

The Connecticut bill could set an example that would encourage other states or cities to jump onboard. Currently, lawmakers in Massachusetts and California, as well as municipal officials in Philadelphia, Seattle and Denver, are considering paid sick days legislation.
Copyright AP - Associated Press