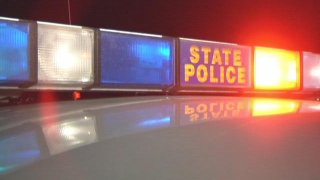 A woman has died after being hit on Interstate 691 Wednesday night in Meriden, according to Connecticut State Police. They have not identified the woman or the driver who hit her.
When troopers arrived just after 8:30 p.m., they found an unresponsive woman between the exit 8 entrance and exit ramps.
According to officials, the woman was hit by an unidentified car.
The victim could not be identified at the time of the crash and was later pronounced dead, police said.
Interstate 691 West was closed for several hours, but has since reopened.
Anyone with information should call Troop I at 203-393-4200.