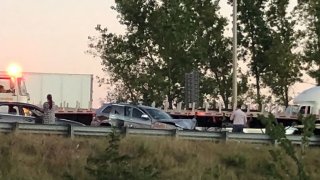 Interstate 95 southbound in New Haven re-opens after a crash Tuesday evening, according to the state Department of Transportation.
A portion of the highway was closed between exits 46 and 44 for several hours because of the crash.
Multiple vehicles are involved, according to DOT.
Details were not immediately available. Drivers should avoid the area.