Below normal rainfall over the past few months has led to parts of Connecticut being placed back into a moderate drought.
The Climate Prediction Center released an update Thursday morning which has Windham, Tolland, and Hartford counties in a moderate drought.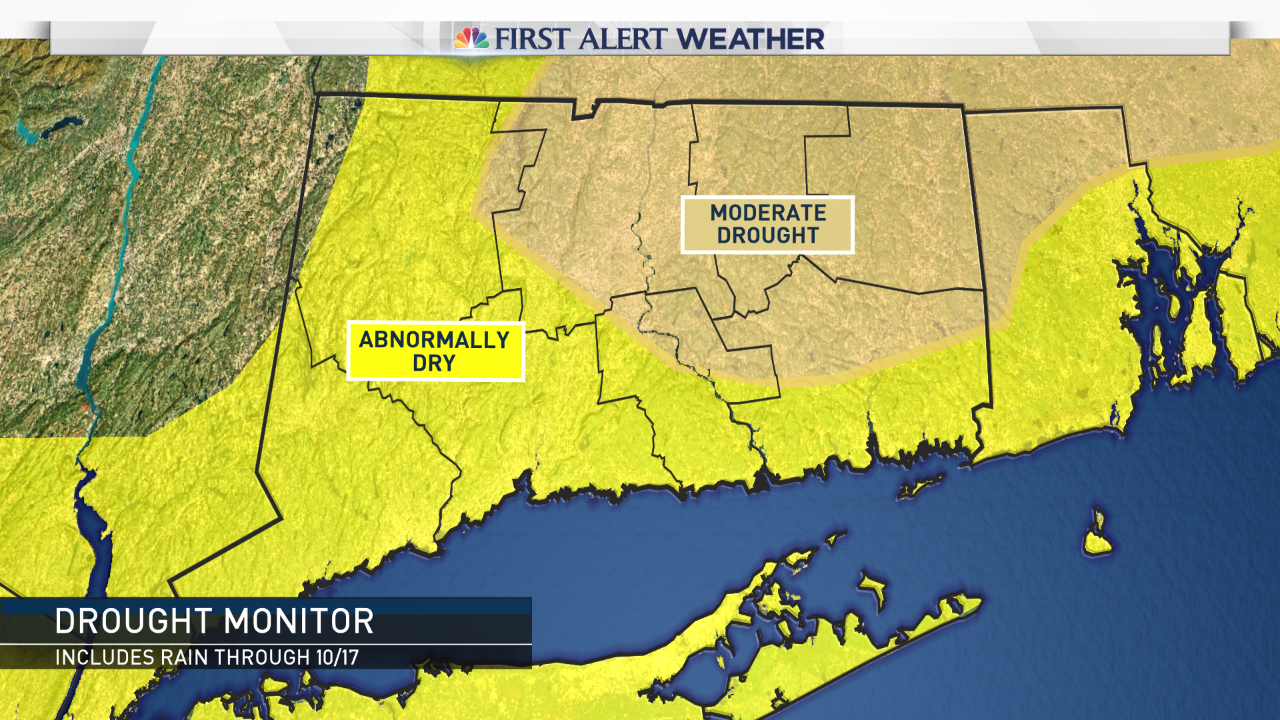 Parts of northern New London and Middlesex counties are also included.
Windsor Locks from year to date is running approximately 2.5 inches below normal.
Connecticut needs a few heavy rain storms before the drought would be removed.