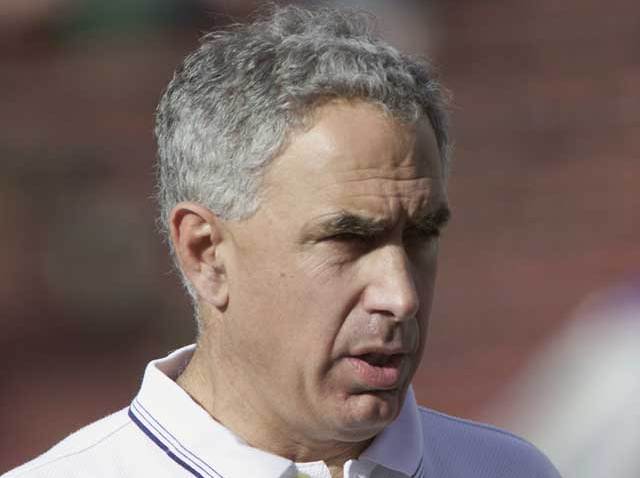 Paul Pasqualoni started his coaching career as the 9th grade football coach at Cheshire High School in 1972, and now he's taking on the challenge of continuing to grow UConn's football team.
He takes over just weeks after the team went to its first even bowl game.
"I'm excited about this challenge," he said. "This is the flagship athletic program. … What Jim (Calhoun) and Geno (Auriemma) have accomplished is unprecedented."
This is a homecoming for the Connecticut native, who said he is looking forward to the competitiveness of the Big East.
"This was absolutely the right fit," he said.
His challenge will be to graduate the players in high numbers, to run exciting football at football, to win games.
Recruiting will also be a priority, Pasqualoni said.
"We can sincerely go out and do a great job recruiting within a five hour radius of this institution," he said. "At the end of the day, we can talk all we want about football, but it's players and plays."
Another priority is getting the best possible staff.
"I have a lot of respect fore he staff that is here," he said and he wants to continue to build on the success Randy Edsall had.
The team left for break learning the news that Edsall was leaving. They return on Sunday to a new coach.
Pasqualoni plans to meet with the players and reassure them of his commitment and get to work "full speed ahead" on Monday.