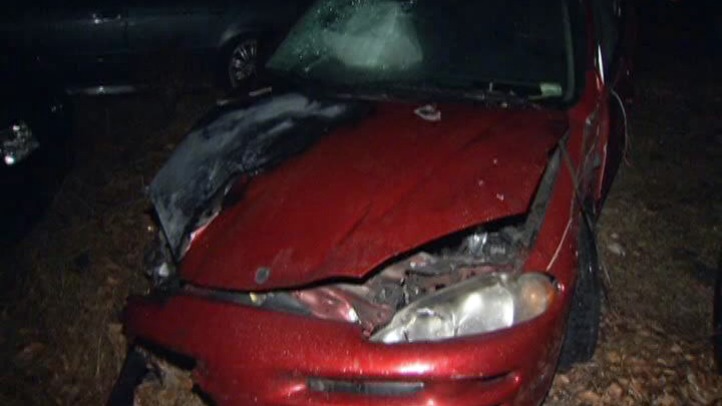 A Waterford man is being called a hero after helping to rescue an elderly man from a burning car.

Matt Joslyn was on his way home from work in New London for lunch on Tuesday when he saw a car on fire in the woods off Gallows Lane.

Others had already stopped to try and help and were yelling that they needed something to break the window because an 81-year-old man was inside the burning car.
"Biggest worry was that the inside of the car was filling up with smoke," Joslyn recounted.

So, he grabbed a shovel from the back of his pickup and proceeded to smash the window.

Joslyn and another person were able to reach in and unbuckle the man from his seat belt.

The man, whose name police have not released, was taken out of the car and transported to a local hospital.

He was conscious, but out of sorts, Joslyn said. It's unclear why the driver lost control of the car.

Joslyn, an employee for the City of New London, said he is just glad he was able to help.
"I just hope, God forbid, if anything happened to my wife, my daughter, that someone would pull over and help me," Joslyn said. "Just being a Good Samaritan, that's all."