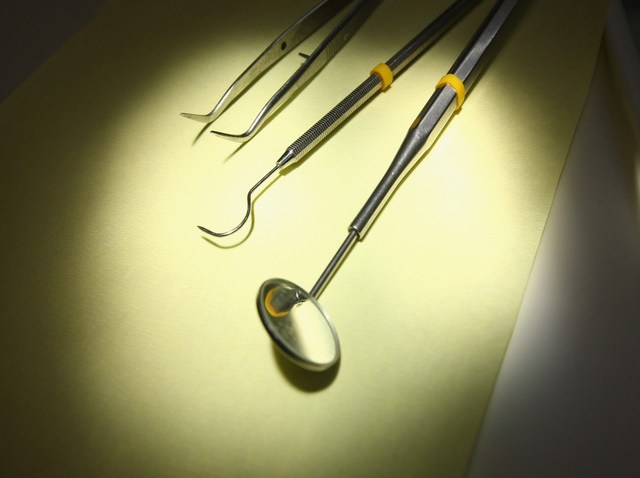 So many people showed up for a free dental clinic in Middletown on Friday morning that dentists starting seeing patients before the doors were even scheduled to open.
The clinic continues on Saturday and organizers expect there to be just as much interest and for people to begin lining up on the road leading to Aetna's campus on Friday night.
This is the only clinic of its kind for hundreds of miles and lines for Friday's event started forming at 7 p.m. on Thursday night, even though doors were not supposed to open until 8 a.m. Because of the overwhelming crowds, the doors opened around 7 a.m., the clinic had already reached capacity.
The closest free dental clinic to Connecticut's is in Virginia, so people came from as far away. Jessica Terrell drove from Columbus, Ohio to get four wisdom teeth removed and three cavities filled. Her insurance would not cover the procedures.
More than 1,000 dentists, oral surgeons, hygienists and others are volunteering their time this weekend for the third annual Connecticut Mission of Mercy
Any resident of Connecticut is eligible for the first-come first-served clinic. Saturday's clinic is scheduled to being at 8 a.m.
There is a big need in this state, where one million people lack dental insurance. People waiting said they are having problems finding work or finding work that provides dental insurance, so the free dental care helps.
"I am still collecting unemployment. I've got a part time job right now, but still looking for a full time (job). That couple of hundred bucks helps me out," Ryan Chabot, of Durham, said.

Patients who go to the clinic can get routine screenings, cavity fillings, root canals, extractions and more. Some of the work would cost thousands of dollars, but today, it will be free.
The clinic is being held at the Aetna Building, 1000 Middle St., in Middletown.