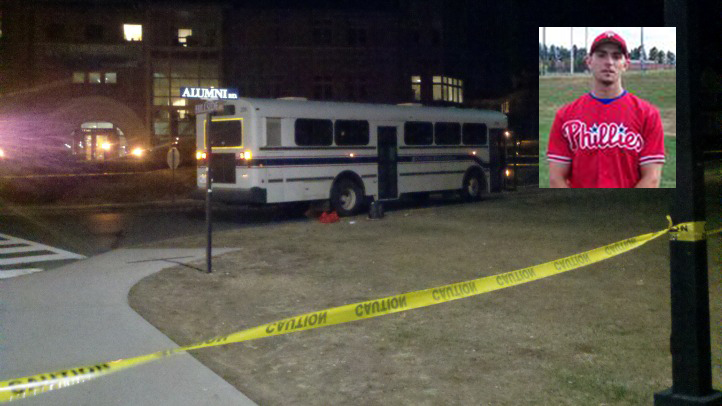 A candlelight vigil will be held Thursday night to remember the UConn student hit and killed by a campus shuttle bus.
David Plamondon, 20, of Westminster, Massachusetts, was walking at about 8 p.m. Tuesday when he was hit by the bus.
The bus driver, who UConn Police say was a student, was taking a right turn from North Hillside Road onto Alumni Drive, police said. Plamondon died at the scene.
"We would like to brindg together the UConn community to support his friends and family during this difficult time." read an email sent to students Thursday.
Plamondon was a member of the university a capella group "A Minor", and was active with Community Outreach, according to UConn.
The vigil will be held at "the rock" across from the North Parking Garage near the Foundation Building on the Storrs campus at 8 p.m. The school is also making representatives from the university's Mental Health Services available for any students who want to talk about Plamondon's death.