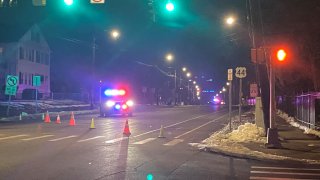 A man has died after he was hit by a car in East Hartford Thursday night, police said.
Officials said the man was hit in the area of 840 Main St.
The pedestrian was pronounced dead at the scene, according to authorities. The person's name has not been released.
The driver of the car that hit the pedestrian is cooperating with police.
No additional information was immediately available.