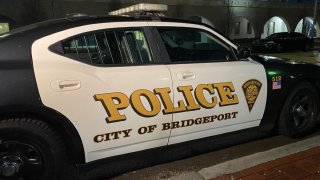 A pedestrian has serious injuries after being struck by a vehicle in Bridgeport on Friday night.
Dispatchers received a call from an AMR crew reporting a pedestrian struck by a car on Washington Avenue at Pequonnock Street around 7:20 p.m.
The pedestrian was transported to the hospital to be treated for serious injuries, according to police.
The driver of the vehicle remained on scene.
The incident remains under investigation.