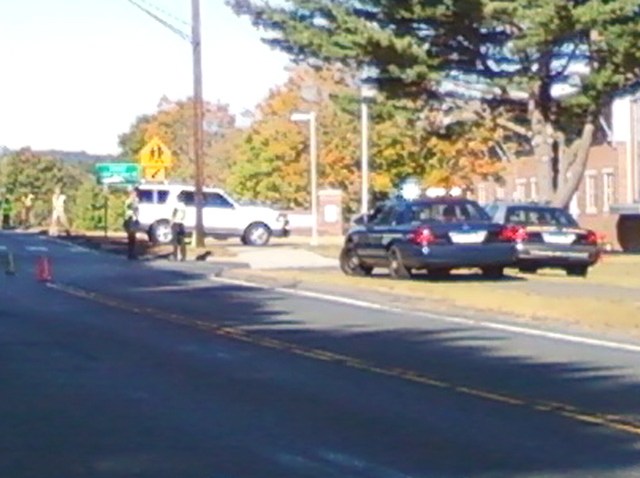 A police officer was struck while directing traffic near Simsbury High School on Monday morning.
The crash happened at 34 Farms Village Road as the officer was directing traffic.
Sources said the officer was struck by a driver whose visibility was limited because of sun glare. The driver is not a student, officials said.
The officer is in good condition at St. Francis Hospital. Simsbury police have not released the officer's name and would not confirm if he or she will be hospitalized overnight.
Police are investigating.
Follow us on Twitter @NBCConnecticut, on Facebook, and sign up for breaking news SMS alerts on your phone by texting "CTBREAKING" to 622669.