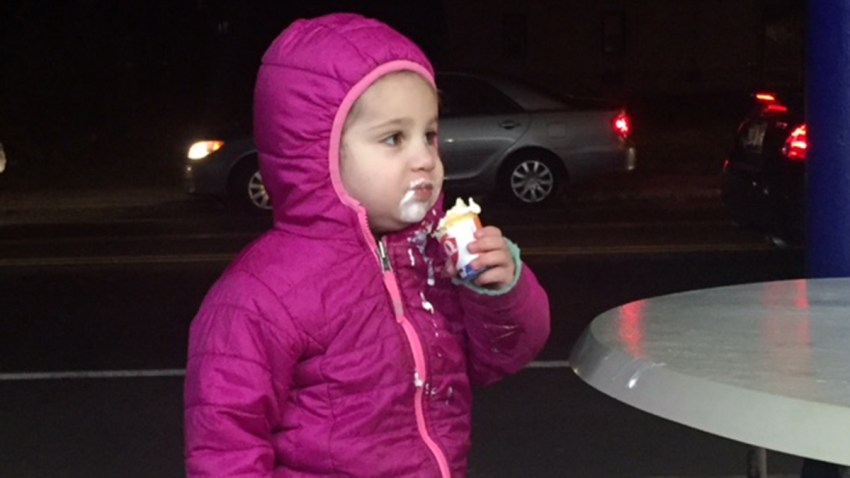 Despite the promise of yet another nor'easter, people in Wallingford were adamant Tuesday of welcoming the first day of spring the New England way.
Dave Biller walked out of Dairy Queen with ice cream for himself and his daughter, and a new life lesson: You can't change the weather, but you can make it a little sweeter.
"The ice cream is on the house for spring, but the sprinkles and the chocolate … that you have to pay a little extra for," Biller said.
The little extra is the snow that's expected Wednesday.
"I'm just looking forward to the warmer weather and getting to go outside more," Sara Ilnicki, of Cheshire, said.
She and her brothers got their free cones at three different Dairy Queen locations.
Ken Lloyd, of Wallingford, however, joined in out of spite.
"It's too much," Lloyd said. "I want to start growing my vegetables and it's just ridiculous."
He might've been the only person in line who was thinking about vegetables.
Sarah Songur and her family drove to Wallingford's Dairy Queen from Middletown and her young cousin was content with the ice cream dripping on her jacket mid-bite. Songur tried her best to feel the same.
"I was sitting here and I was shaking," Songur said. "I'm [thinking], wow, free cone day… but it's really cold out."