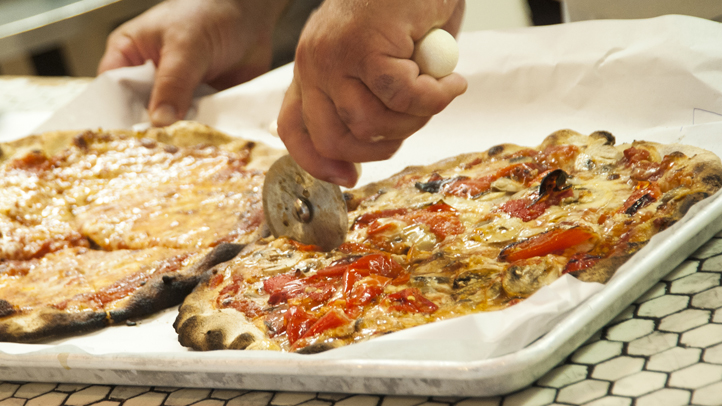 There is nothing quite like New Haven pizza and, as of Monday, residents of the West Hartford area will be able to enjoy a slice or two of Pepe's pizza without leaving the area.
The official ribbon-cutting ceremony for the new Frank Pepe's location will be held Monday at 10:30 a.m. The restaurant is in the Elmwood neighborhood of West Hartford at 1148 New Britain Avenue.

As you might already know, Frank Pepe Pizzeria is a third-generation owned and operated pizzeria.

If you've indulged on Pepe's pizza before, you can expect the West Hartford restaurant to serve up the same classic pies you get in New Haven: pizza with hand-formed crusts, served on hotel style sheet pans, cut in various size and shape pieces to appeal to any appetite.

Try the Original Tomato Pie, which comes with grated cheese. If you want mozzarella, you have to ask for it. If you like clams, try Pepe's popular fresh clam pie, made with hand-shucked fresh clams.

The menu also includes afresh salad, a few beer and wine selections and soft drinks, including East Haven's Foxon Park Sodas.

In addition to New Haven, there are also Frank Pepe's locations in Manchester, Fairfield, Danbury and
at Mohegan Sun Casino, and in Yonkers, N.Y.