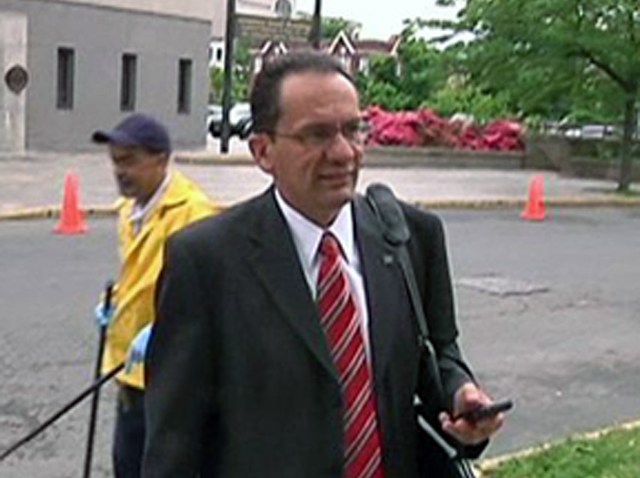 The lawyers for Hartford Mayor Eddie Perez will not seek to withdraw from the mayor's corruption trial or request a mistrial because of a statement he made during a conversation he didn't know was being recorded.
Attorney Hubert Santos said in Hartford Superior Court on Tuesday that he told a state inspector in a 2007 phone call that a $20,000 bill for improvements at Perez's house by a city contractor represented all the work that was done.
Santos said he actually didn't know much about the bill, but was worried his statement could implicate himself in the allegations because prosecutors say the bill grossly understated the actual costs.
He had said that he may have to withdraw or seek a mistrial, but he said Wednesday that the issue was resolved.

Copyright AP - Associated Press