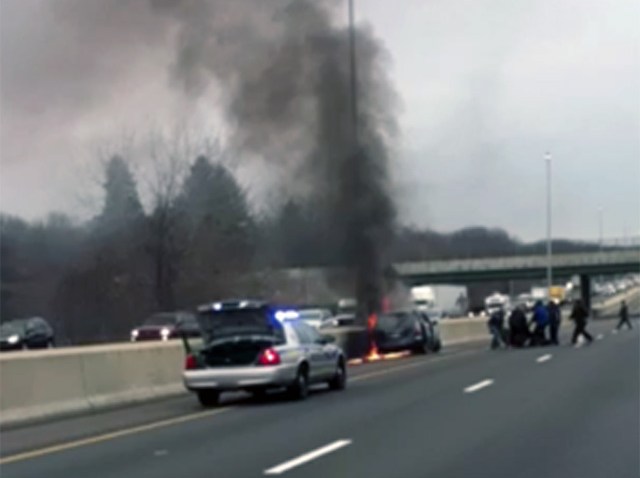 A 42-year-old Danbury man has been moved to the burn unit at Bridgeport Hospital after his car burst into flames on the highway.
Randall Baker was driving eastbound on Interstate 84 in Waterbury on Tuesday afternoon when he struck a jersey barrier and the fire started, police said. He was still in the vehicle when it ignited and two drivers stopped and pulled him from the burning car.
Emergency officials treated him at the scene and Baker was transported to St. Mary's Hospital. He has since been moved to the burn unit.
The crash was reported just before 1:30 p.m., according to the state Department of Transportation alert.