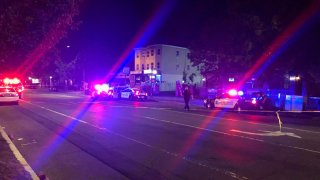 A man is in critical condition after a shooting in Hartford on Friday night.
Officers were called to Franklin Avenue around 9:20 p.m. after getting a call from a citizen about shots fired.
When police arrived, they said they found a man with a gunshot wound inside of 393 Franklin Avenue. He was transported to an area hospital.
According to investigators, the man is in critical, but stable condition at this time.
Authorities are working to determine the events that led up to the shots being fired.
The investigation is active and ongoing. Anyone with information is asked to call the HPD Tip Line at (860) 722-TIPS.