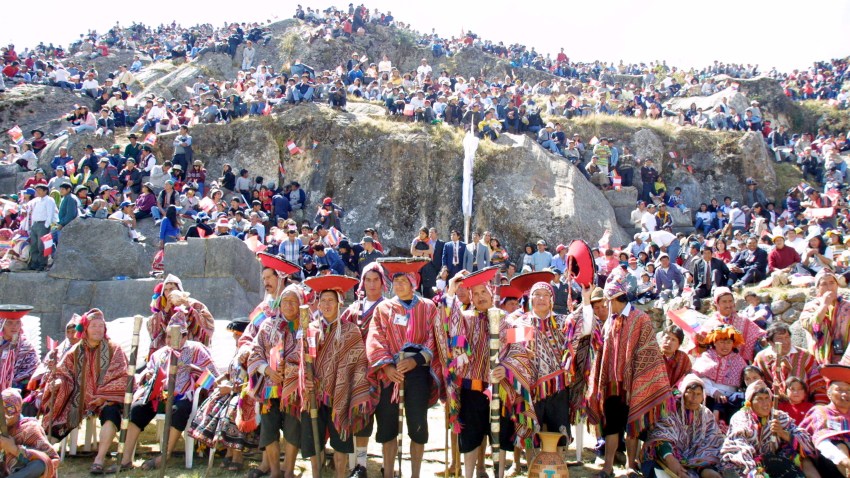 A new twist in the tug of war between the country of Peru and Yale University over ancient artifacts .
Peru has voluntarily agreed to withdraw part of its lawsuit seeking the return of the Inca artifacts removed from Machu Picchu nearly a century ago. The South American nation recently filed papers in federal court dismissing 6 of 17 counts from its lawsuit.
In 2008, Peru sued the Ivy league school demanding it return artifacts taken by scholar Hiram Bingham III between 1911 and 1915.
Machu Picchu, ruins perched in the clouds at 8,000 feet altitude, are Peru's main tourist attraction. The complex of stone buildings was built by the Inca Empire in the 1400s.
Peru removed some claims after a lawyer suggested it would simplify the case and "facilitate resolution" of the dispute.
"Peru has dropped all claims of Yale having intentionally done anything wrong, " said Jonathan Freiman, Yale's attorney. "We're glad that they have done so, but we think the reset of the case is equally misguided and should be withdrawn, as well."
A telephone message left Tuesday by the Associated Press for Peru's attorney, Owen Pell.
The counts that remain accuse Yale of violating Peruvian law by exporting the artifacts without special permission from the government and by refusing to return them.
Copyright AP - Associated Press