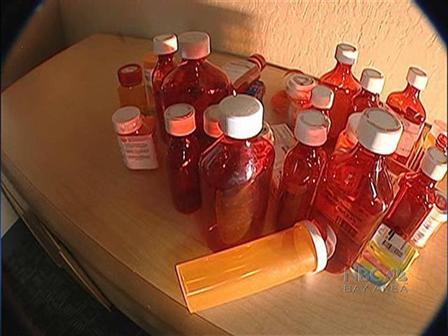 A pharmacist was caught on video stealing a different kind of drug -- prescription cough medicine, police in Canaan said.
Alana Toomey, 38, of Southwick, Massachusetts, turned herself into police after issued a warrant for her arrest, reports The Republican-American.
Surveillance video showed her taking sips from a bottle of hydrocodone syrup while she was working at the Rite Aid drugstore, police said. It's made from opiates,
Investigators later discovered five bottles were missing.