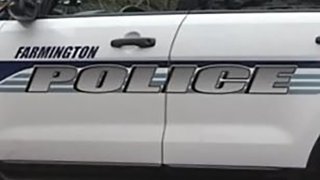 Several communities are reporting issues with phone lines on Wednesday morning. It's not clear if they are all connected.
CT DEPARTMENT OF PUBLIC HEALTH
The state Department of Public Health, based in Hartford, said it is experiencing a phone outage affecting all incoming calls.
They said the outage is also impacting other state agencies and businesses in Connecticut.
"We are working with the provider to resolve this issue and apologize for the inconvenience," the Tweet says.
FARMINGTON
The Farmington Police Department said its routine phone line has been down since 5 p.m. yesterday.
They said Frontier has been working on the issue overnight and they can't provide a time when the phone lines will be repaired.
They said 911 is working and the temporary phone line 860-673-2525 is working for routine matters.
FAIRFIELD
Fairfield Police said there is an issue with phone service and the outage is affecting calls made to the Fairfield Police and Fire Department non-emergency and business phone lines and residents are also experiencing cell service interruptions.
Fairfield police said Frontier is reporting a fiber issue and is unable to provide an estimated time on restoration.
Fairfield police said phone utility providers are working to resolve issues and it's not clear when they will be fixed.
The 911 systems are functioning and people should dial 911 in the event of an emergency.
Officials from Frontier said they have been working around the clock to fix an outage that is impacting some telephone service and hope to have the service restored as soon as possible today.
They said 911 calls are not affected by the outage.
STAMFORD
Stamford police Tweeted that they have been made aware of a significant AT&T outage in the Fairfield County area and anyone with AT&T who is trying to call Stamford 911 and not getting through should try calling 203-977-4444 or use a different phone.