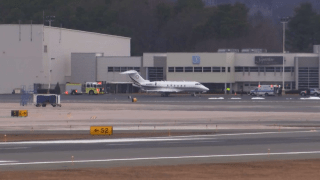 Airport officials said a plane was diverted to Bradley after someone onboard suffered a medical emergency.
Connecticut State Police said they were called to the airport at about 3:50 p.m. for a medical assist after a private plane landed in Windsor Locks.
A person onboard was taken to a nearby hospital. The Connecticut Airport Authority said there was no impact to airport operations.
State police said they can't provide any more information because of "the medical nature of the incident."
No additional information was immediately available.