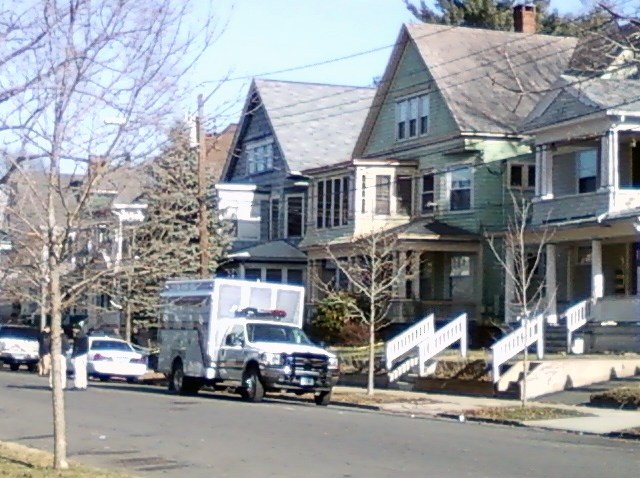 New Haven police are questioning a New Haven man about a cache of fireworks found in a Hubinger Street apartment.
Police began investigating at 17 Hubinger St. when a tenant who lives on the second floor called police at 11:15 p.m. on Wednesday to report smoky materials coming from the first floor, police said.
Police originally said "improvised explosives" were inside the apartment, obtained a search warrant and determined that they were a small cache of large m-80 and m100 type fireworks, police said.
Police have not provided a number of devices found, but said the collection is about the size of a small Ziploc bag and the fireworks are illegal and considered explosive.
An m-80 is equivalent of about a quarter stick of dynamite, police said.
Christopher Clark, 26, turned himself in on Thursday morning but has not been charged. He is being interviewed by police.
"This investigation is ongoing and is being looked at very seriously by ATF, FBI, and New Haven Police and Fire Departments," New Haven Police Chief Frank Limon said.
The road, which is a block away from Edgewood Park, was closed between W. Parks Avenue and Elm Street.
Police towed away Clark's vehicle along with another car. The other car was not involved, but it was unregistered, police said.
Copyright AP - Associated Press