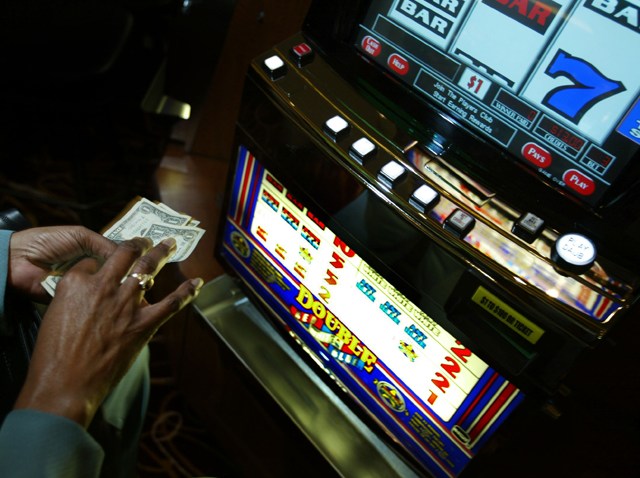 It wasn't luck or skill that landed four Korean nationals more than $870,000 in winnings in just two weeks at Foxwoods Resort Casino last year. The group used a cheating instrument known as a holdout device, that allows a player to hold a card up their sleeve, the Norwich Bulletin reports.
Young Su Gy, 50, had the device concealed on his left forearm while his partner, Wookyung Kim, 34, acted as a blocker, waving score cards to obstruct the view from other patrons and baccarat dealers, police reports show.
Police said two other people were working with the couple on various dates between Sept. 8 and Oct. 20. Federal authorities are investigating a link to an international syndicate.
Gy used the mechanical device to drop a card down in his hand and switch it with one he had picked up, saving the card until it fit another hand, the paper reports.
Baccarat is a card game in which two or more players gamble against the banker. The winner is the one who holds two or three cards whose total is closest to nine.
Casino surveillance captured some of it, but only after the incidents took place.
The Foxwoods Office of the Inspector General contacted state police on Oct. 22. Foxwoods security identified the suspects because they had obtained Foxwoods Player Dream Cards with their Korean passports. A month later, state police learned the couple was back in the country, the paper reports.
The pair was at Foxwoods the same day of their return to the U.S., that's where they were served with a warrant.
Two other Korean nationals were arrested at the same time on a similar warrant issued by New Jersey authorities. A link between the cases is unclear.
Gy and Kim are being held on $500,000 and $150,000 bonds, respectively.
Their passports were seized and they have entered not guilty pleas to a number of charges that include multiple felony counts of first-degree larceny and cheating. They are due back in New London Superior Court on Feb. 7.
The paper could not reach a representative from Foxwoods Resort Casino on Tuesday for comment.