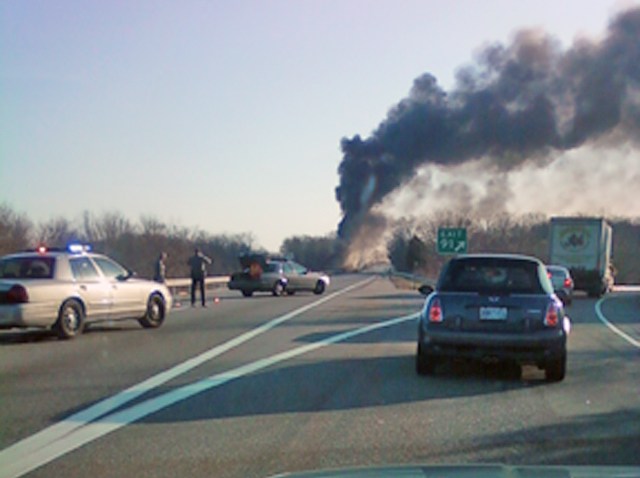 Robert Allen O'bleness, 48, was while hauling stage equipment from Atlantic City to Foxwoods for Carrie Underwood's show on March 20 when a tragic crash took his life.
Police released his name on Friday, six days after the fiery crash on Interstate 95.
O'bleness, of Wichita, Kansas, was traveling on the highway in Stonington when his truck traveled across the left shoulder, struck a metal guardrail, rupturing and igniting the vehicle's fuel tanks, police said.
The truck jackknifed as it went off the road, slid down an embankment and was consumed by fire. O'bleness was not able to get out of the vehicle and died at the scene.
The crash happened on the morning of Underwood's concert and she honored him with a rendition of "Temporary Home."
"This song has a whole new meaning for us," Underwood said before singing the tribute," and Los Angeles Times reports.