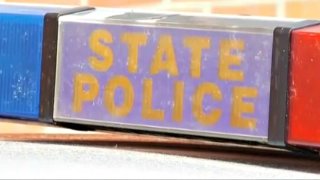 Connecticut State Police have identified a man who was killed in a crash in Tolland on Memorial Day.
Investigators said 23-year-old Ryan Bard, of Tolland, was traveling westbound in the right lane on Route 74 in Tolland around 5:15 a.m. when he lost control, veered off of the side of the road and hit a tree.
The crash closed Route 74 between Evergreen Avenue and Skungamaug Road. The area has since reopened.
According to state police, Bard died as a result of injuries sustained during the crash.
The cause of the crash remains under investigation. Anyone with information should contact Trooper Bolduc at (860) 896-3200 ext. 8064.