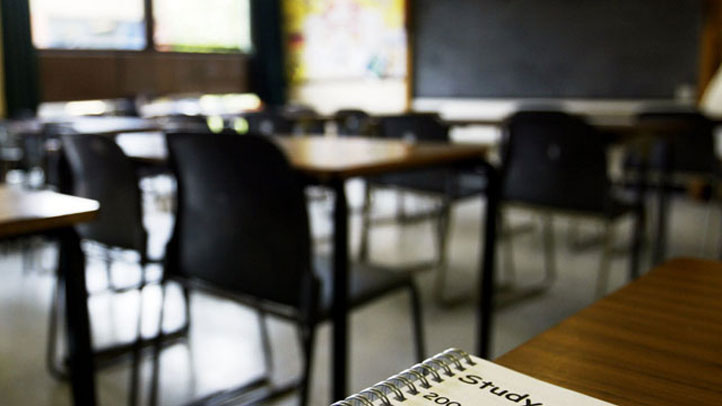 The Cook Hill School in Wallingford was placed on lockdown for about 20 minutes as a precautionary measure as police were engaged in a standoff nearby.
Police received a 911 call at 12:05 p.m. from a mother who said her son was despondent and feared he might hurt himself, police said.
When officers arrived at the home at 69 Schoolhouse Road, they spoke with Michael McCormack, 23, who initially agreed to be taken to the hospital for an evaluation. McCormack the ran from officers back into the house, got a handgun, and pointed it at the officers, according to police.
While police negotiated with McCormack, authorities contacted Wallingford school superintendent Dr. Sal Menzo and recommended he put Cook Hill School in lockdown. The school is about a half mile away from where police were engaged in the standoff with McCormack.
According to police, a negotiator was able to convince McCormack to lower his weapon and police tried to take him into custody. He violently resisted and fought back, forcing the officers to deploy a taser to subdue him, police said.

He was taken to Yale-New Haven Hospital for an evaluation. McCormack remained in police custody and faces charges of unlawful restraint, reckless endangerment, threatening, interfering with a police officer, breach of peace and illegal transfer of a firearm. He was held on $150,000 bond.
McCormack's gun was not loaded, police said.
The lockdown at Cook Hill School was lifted around 1 p.m.