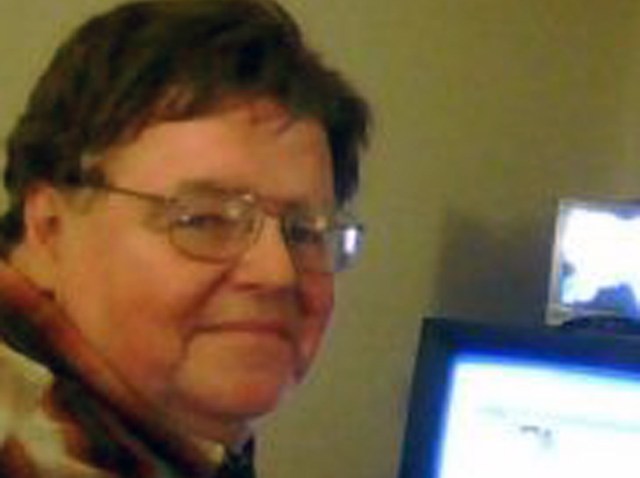 Detectives are investigating the death of a well-liked Associated Press editor who died of antifreeze poisoning in his Orange home.
Michael Collins, a longtime broadcast editor and served as a mentor to many radio journalists, died on June 17. He was 63.
The state medical examiner's office said the cause of Collins' June 17 death was poisoning by ethylene glycol, which is an antifreeze.
Chief Robert Gagne, of the Orange Police Department, said detectives were investigating "some unusual circumstances."
He would not elaborate.
Collins ran the broadcast wire in the AP's New York City bureau from 1973 to 1988, feeding AP news to radio and TV outlets throughout the metropolitan area.
"He was a puppy dog of a guy, an enthusiast about whom it was impossible to find anything bad to say," Warren Levinson, a radio and TV correspondent for the AP, said. "He loved, loved, loved radio."
Before joining the AP, Collins was a newscaster at WICC in Bridgeport.
"He could not have been more welcoming and helpful," said Fran Schneidau, Connecticut bureau chief for radio station WCBS in New York, who started at WICC in 1972.
Collins left the AP to manage radio stations in Connecticut including WSNG in Torrington and WZBG in Litchfield.
He then spent eight years as general manager for WQUN in Hamden as it became the Quinnipiac University station.
"He was a remarkable mentor," Ray Andrewson, the current general manager, said. "He tirelessly advocated on behalf of students at Quinnipiac, mentored them, helped them find meaningful positions in broadcasting."
Collins was an advocate for freedom of information and for gay journalists.
The New York chapter of the National Lesbian and Gay Journalists Association described him as "an incredible supporter and leader."
Collins wrote on his Facebook page that he was married to David Bryan Cappiello.

People who knew Collins have posted messages of tribute to him.
Copyright AP - Associated Press