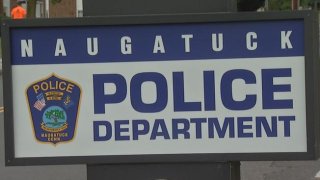 Police in Naugatuck say a report of a man trying to lure a child into his vehicle on Monday night has turned out to be a misunderstanding involving an intoxicated woman.
Officers responded to Cold Spring Circle around 10:30 p.m. after getting a complaint of a suspicious vehicle.
Investigators said it was originally reported that an unknown man attempted to lure an 11-year-old child into his vehicle.
Police said they have now determined that a 27-year-old woman exited the passenger side of the suspect vehicle and was intoxicated.
She began shouting at several of the juveniles in the area and authorities said she mistakenly believed one of them was a family member.
According to investigators, her behavior caused alarm and concern to the children, but there was no intent to abduct or lure any of the children into the vehicle.
The driver of the vehicle had no involvement and was only giving the woman a ride home, police added.
The woman was issued an infraction for creating a public disturbance.