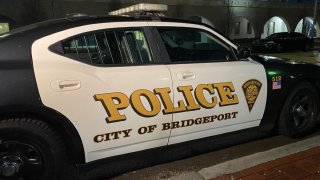 Police are investigating reports of a teen being shot in the eye with a BB in Bridgeport on Monday night.
Police said they received a report around 8:39 p.m. of a teen getting shot in the eye with a BB on Rosedale Street.
The victim is 15 years old, police said. No information was available on his injury.
Anyone with information is asked to call the Bridgeport Police Tips Line at 203-576-TIPS.