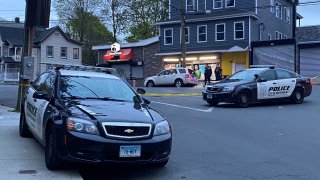 Three people are injured after a shooting on Walnut Street in Waterbury, police said.
Officials responded to the area of 356 Walnut St. on a report of shots fired at about 5:45 p.m.
When officers got to the scene, they found evidence of gunfire and located three people who sustained gunshot wounds.
Police said a 26-year-old woman and two men were injured. The men were 26 years old and 41 years old, according to officials.
All three people are being evaluated and treated at a local hospital.
The shooting is under investigation. Anyone with information is asked to contact detectives at 203-574-6941. You can also leave an anonymous tip with crime stoppers at 203-755-1234.