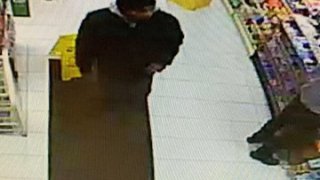 Police are investigating an armed robbery at the Golden Palace Chinese Restaurant in Montville on Monday night.
Montville police and state police responded at 10:10 p.m. Monday and state police said a man with a knife robbed the restaurant and a victim sustained injuries to his hand and back. They were not life-threatening.
They said the robber had a bandage on the right side of his face.
Photos: Police Investigating Armed Robbery at Chinese Restaurant in Montville
Anyone with information is asked to call Detective Wordell at 860-848-6530 or Montville Police at 860-848-3030.