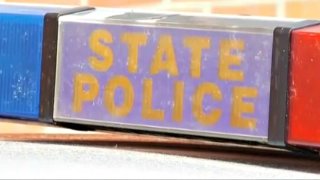 A shooting is under investigation in East Hartland, according to state police.
State police said troopers are on the scene of a shooting incident in East Hartland and the investigation is in its very preliminary stages.
LifeStar was called in to transport one person, troopers said.
According to investigators, it appears the victim sustained a self-inflicted wound.
At this time, Route 20 is closed between Route 181 and Route 179, state Dept. of Transportation officials said. It's unclear when the area will reopen.
Editor's Note: Connecticut State Police originally said the town this happened in was New Hartford and later corrected it to East Hartland.