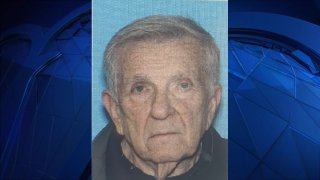 A Silver Alert has been issued for a 88-year-old man that's been reported missing out of Newington.
Police said Henry Blazuk was last seen leaving his home at 8 a.m. on Wednesday. He hasn't been seen or heard from since.
Blazuk was last seen driving his 2015 white Toyota Rav 4 with CT registration AA42653.
Authorities said he has grey hair and blue eyes. He's 5-foot-10 and weighs about 175 pounds.
Anyone with information regarding Blazuk's whereabouts is asked to contact police at 860-666-8445. For more information, click here.