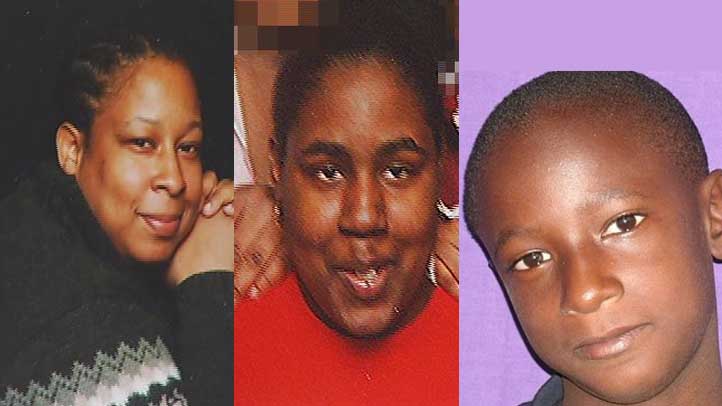 New Haven police are looking for a dark colored van that might be tied to a fire that killed three people early Wednesday morning.
Quayshawn Roberson, a second grade student who attended the Clinton Avenue School, and his mother, Wanda Roberson, were killed in a fire in a multifamily home at 48-50 Wolcott St. in the Fair Haven section of New Haven, according to the New Haven Independent.
Roberson's niece, a woman in her 20s with the same last name, also died in the fire.
Fire officials said the fire appeared to be arson. Mayor John DeStefano called the fire a triple homicide Wednesday afternoon, and police said they were looking for a dark-colored minivan seen leaving the area.
Wanda's sister, Lynn, lives in the Fair Haven neighborhood and talked to her sister everyday.
Now she's coping with the fact that there will be no more phone calls.
"They didn't deserve this. I'm really messed up. It's so hard. I picture them in the fire and all of this is really true," Lynn Roberson said. She said she thinks she knows who killed her sister
Now investigators search for a killer, while Lynn prepares funeral arrangements for her family.
Quayshawn's brother, Quayvon, a third-grader, was burned in the fire, but survived, the Independent reported.
"I extend my deepest condolences to the student's family and friends," Supt. Reginald Mayo said. "This is terrible tragedy. We will do all we can to help students and staff deal with his loss."
Four people jumped from second-floor windows of the burning home Wednesday morning and there are reports of someone holding a baby out of one of the windows to get the child to safety.
Fire broke out just before 1:30 a.m. and eight other people were taken to a local hospital.
Fire Chief Michael Grant said a preliminary investigation shows that the fire started in the stairwell on the second floor and spread to the third floor. The victims were all found on the third floor.
Ten investigators are working on the case.
The school system sent a crisis response to team to Clinton Avenue School, where social workers, grief counselors and others will help students and staff members cope with the boy's death.
The school canceled Connecticut Mastery Tests scheduled for Wednesday and will make them up at a later date.

Copyright AP - Associated Press