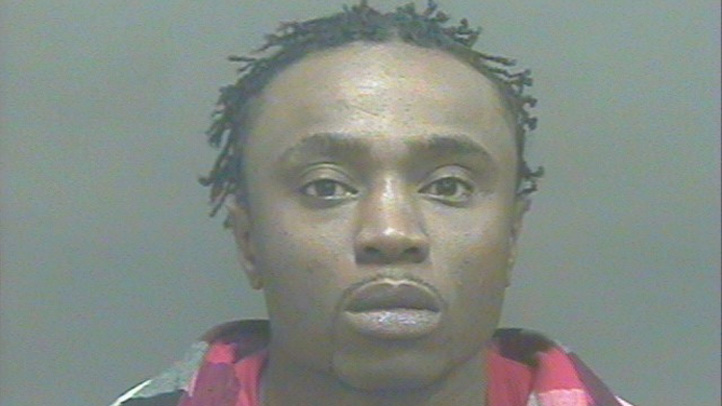 A 31-year-old man is being held on $5 million bond in connection with the fatal shooting of a deli worker who was gunned down on May 9.
Marquis Pettway, 31, was charged with murder, police said. Police said his address is undetermined.
West Haven police said on Wednesday that three people believed to be involved in the shooting of Bilal "Billy" Altinawi, 22, were in custody.
Altinawi, who worked at his family's Post Road Deli for the past few years, was found shot in the head behind the store's counter around 8:20 a.m.
The victim's brother, who spoke exclusively to NBC Connecticut Thursday, said Pettway was a regular in the store.
"I was shocked when I first saw his picture because I used to run the store for five years, six years, and I knew that person very well," Essam Tinawi said. Any time he was asking Bilal for anything, he never let him down. He used to come in like a regular customer, everyday customer."
One man acted as the lookout, another was the getaway driver and a third man, Pettway, robbed the store and killed Altinawi, police said.
A source told NBC Connecticut that the men were taken into custody at a home on Stevens Avenue, which is closed to the police station. Police have not released the names of the other two men involved.
Altinawi's family was overwhelmed with happiness about the arrests and honked their car horns as they arrived at the police station Wednesday night.
"I called my mom. It was four o'clock in the morning, seven hours difference," Essam Tinawi said about giving his mother the news of the arrest. "I had her wake up and I talked to her. She was crying and happy at the same time. It was a relief actually."
After the shooting, police received several 911 calls stating a male with a shotgun had entered the deli around the time of the shooting. Family members said the men got away with a little bit of cash and cigarettes.
"I think they are going to give him justice for Billy," Tinawi said. "He's going to get a harsh punishment, either from the court, or definitely from God."