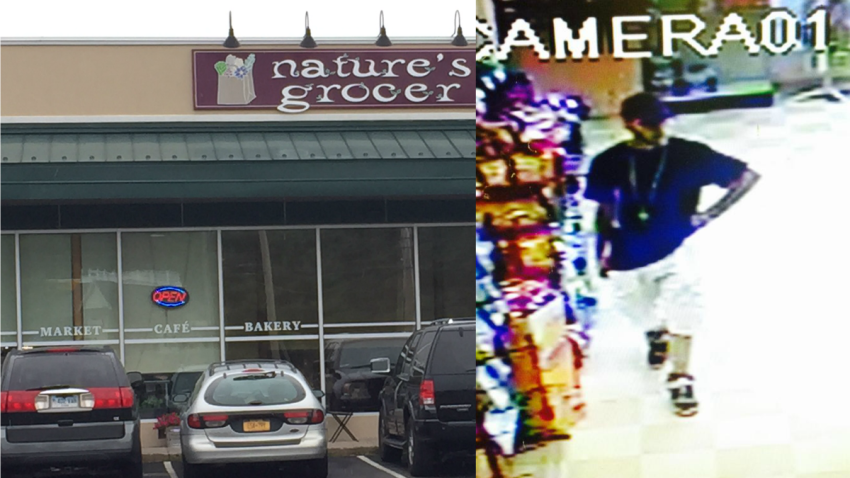 Vernon police have obtained an arrest warrant for a man suspected of robbing a grocery store in town at gunpoint, prompting an elementary school to go into secure in place mode.
Sturbridge, Massachusetts police arrested Aric Hale, 31, on drug and motor vehicle charges in their jurisdiction early Sept. 11. Working with Sturbridge and West Hartford police, Vernon police obtain information to secure a warrant for his rest in the armed robbery of Nature's Grocer.
Vernon police also obtained a warrant for his suspected getaway driver, Alexis Grensavitch, 29, of Rutland, Massachusetts, for involvement in the robbery, police said.
Both Hale and Grensavitch are scheduled to appear at Dudley District Court in Massachusetts on fugitive from justice charges.
Police are working to extradite both suspects to Connecticut.
Vernon police said a man in a baseball cap entered the 81 East Street shop in Vernon around 10:45 a.m. Thursday and handed the clerk a note demanding money.
He implied he had a handgun but did not display a weapon, according to police.
The Northeast School was put in "secure school mode" for about 35 minutes while police responded. During secure school mode, no one is let in or out of a school, but classes go on as per usual. If there are any gym classes outside, students are taken to an undisclosed secure place.
The warrants charge Hale with first-degree robbery, conspiracy to commit first-degree robbery and sixth-degree larceny and Grensavitch with conspiracy to commit first-degree robbery and criminal liability for first-degree robbery.