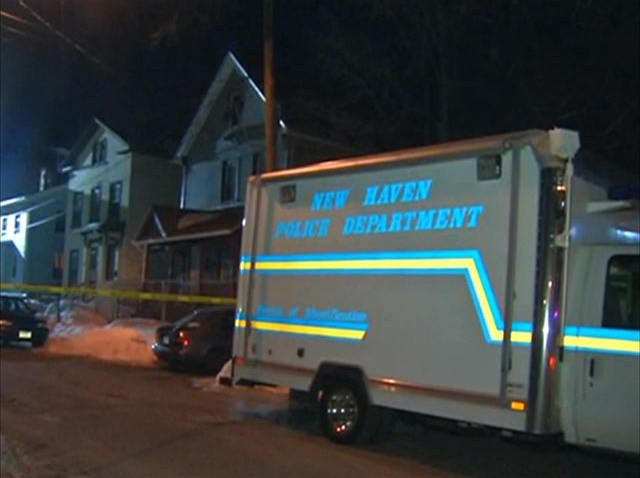 Jocelyn Rodriguez had left her husband, Isidero Carmona after suffering what police said was a long history of abuse.
They were separated and in the process of divorcing when police found her dead body on Valentine's Day inside an apartment at 113 Auburn Street, New Haven.
When police arrived at 8 p.m. on Monday, they heard cries for help coming from within the first floor apartment.
The 28-year-old mother of two young children had been stabbed several times.
Carmona, 34, also had multiple stab wounds in the neck and torso.
He is hospitalized and police are guarding him. He is wanted on an active arrest warrant charging him with first-degree sexual assault, said police who identified him as the only suspect in his wife's slaying.
Police said detectives substantiated a history of domestic violence between Rodriguez and Carmona.
In December 2010, Rodriguez complained to the NHPD that Carmona had raped her, police said. She left 113 Auburn St. and joined her family at an undisclosed location.
Police issued a warrant for Carmona and began searching for him. They were unsuccessful. He had become transient and had begun to use many different aliases, police said.
Carmona is listed in stable condition and is expected to make a full recovery from his injuries.