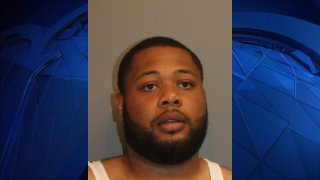 The suspect in a shooting in Norwalk was arrested in Bridgeport on Thursday.
Officers responded to Roodner Court around 10 a.m. and found one victim who was brought to the hospital. No additional information was immediately available on the person's condition.
Norwalk police notified nearby police departments to be on the lookout for a vehicle connected to the shooting.
A short time later, Bridgeport police encountered 23-year-old Marcus Bonaparte near Central High School.
He was detained and later arrested.
Bonaparte is charged with first-degree assault, criminal possession of a firearm, and first-degree reckless endangerment.
Anyone with information about the shooting is asked to call the Norwalk Police Detective Bureau at 203-854-3011.