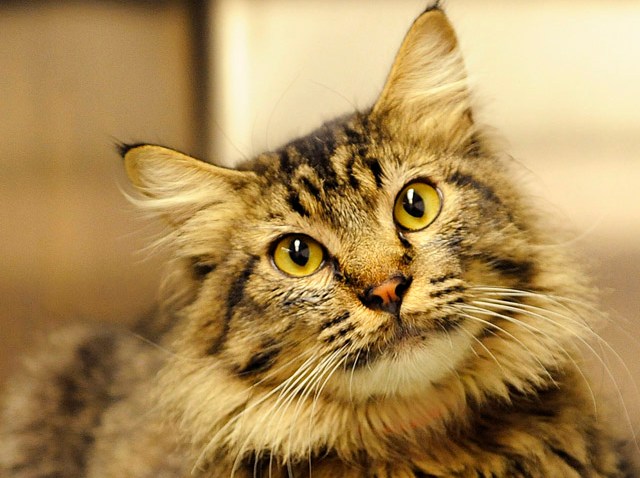 A Glastonbury father is in a heap of trouble after police say he suffocated the family cat after it killed his precious pet bird.
Gregory W. Lesco, 49, told police he was doing dishes when the his small yellow bird flew from his cage to join him and the cat -- Pepper -- jumped up and grabbed it.
In a panic, police say Lesco started tossing things at the cat to get it to release the bird, reports the Hartford Courant.
Then, he found a baseball bat and chucked it at the cat, which prompted the feline to run off into a crawl space with the bird still in its mouth.
"The cat came out in the afternoon and (Lesco) picked up the cat, saw it had blood on its ear and felt that the best thing to do was to put it out of its misery," Glastonbury Police Agent James Kennedy told the Courant.
Lesco admitted to officers that if he could afford to take the cat to the vet, it would have probably been fine. Knowing that wasn't an option, he instead took the kitty to a shed and suffocated it under a rug, police told the Courant.
Lesco's five kids were wondering where they cat went.
Police told the Courant that dad told them it ran away.Lesco told officers he had fond memories of his pet bird. It would often sit on his shoulder or bathe in the sink when he did the dishes.
He faces one count of cruelty to animals. He is scheduled to be arraigned April 28 in Superior Court in Manchester.
Copyright AP - Associated Press