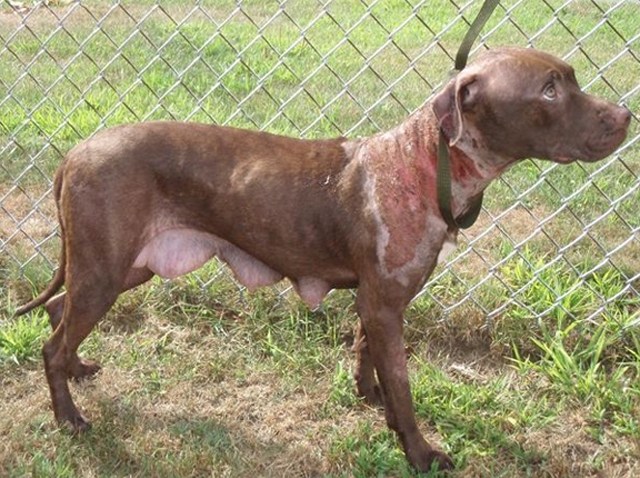 A search is underway for Ginger's puppies and her owner.
The Milford Animal Control Office found the red brindle 2-year-old Staffordshire Terrier on Saturday after receiving a report of an injured dog roaming in the area of Colonial Avenue, Milford police said.
When the dog went to a veterinary hospital, the doctor said the dog suffered third-degree burns on her neck and shoulder and needed extensive ongoing medical treatment.
Ginger recently had a litter of puppies. The little dogs are missing and animal control officials are worried that the mother and her puppies might be affected by stress caused by their separation.
Police are investigating what caused Ginger's injuries and are attempting to locate the dog's owner.
Milford Animal Control is also asking for financial donations to help with the medical costs for the dog.
Donations can be made to: Milford Animal Control – In care of Ginger. Animal Control is located at 664 East Broadway, Milford, CT 06460.
Anyone with information regarding this incident is asked to call the Milford Police Department Detective Division at (203) 874-4615.