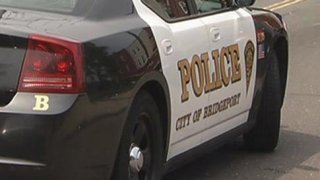 Update: Police have arrested the biological mother of a young boy who was left abandoned on the street late last month.
Police said the child, who is approximately 5 years old, was dropped off near Burroughs and East Main streets around 5:40 p.m. on March 31. The boy has disabilities that prevent him from communicating information about his identity or family, according to police.
Investigators say the boy was left by his biological mother, who has since been identified as 41-year-old Sharon Williams of Fairfield.
As a result of the police investigation, Williams was arrested and faces charges including first-degree reckless endangerment, leaving a child under 12 unsupervised, abandonment of a child under the age of 6, cruelty to persons, and risk of injury to a minor.
Bond is set at $250,000 and Williams is expected to appear in court on April 12.
The boy is in the care of the Department of Children and Families.