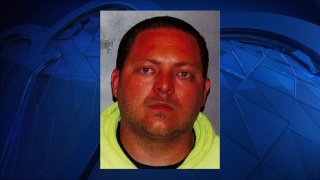 West Haven police have located and arrested a man accused of shooting a woman in a parking lot.
Police said 29-year-old Nathan Collins is charged connection with a domestic violence investigation. Investigators say Collins shot the victim while firing a gun in her direction multiple times. The victim was seriously hurt.
Collins was charged with attempt to commit murder, first-degree assault, reckless endangerment, carrying a pistol without a permit, criminal possession of a pistol/revolver, criminal violation of a protective order, and illegal discharge of a firearm.
He was held on bond.
No other details were immediately available.