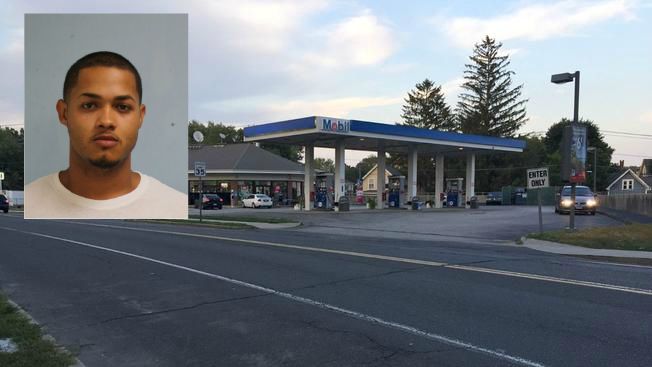 A man wanted for murder in Puerto Rico was arrested on Monday evening at a Willimantic gas station.
Willimantic police said a SWAT team began tracking the movements of 20-year-old Kevin J. Nieves-Caban after receiving a tip that he was in the city.
SWAT converged on the Mobil station at 18 Boston Post Road around 6:30 p.m. and took Nieves-Caban into custody.
Police said authorities in Puerto Rico signed a warrant for his arrest in December 2014.
"We are excited to have him in custody. The authorities in Puerto Rico are excited to have him in custody, and we were able to do it without incident or danger to the public or residents of the city," Willimantic police spokesman Cpl. Stanley Parizo said Monday night.
Nieves-Caban was arrested and charged as a fugitive from justice. He was held on $5 million bond and appeared in Danielson Superior Court on Tuesday.
The court clerk's office said Nieves-Caban is due back before a judge Sept. 3.