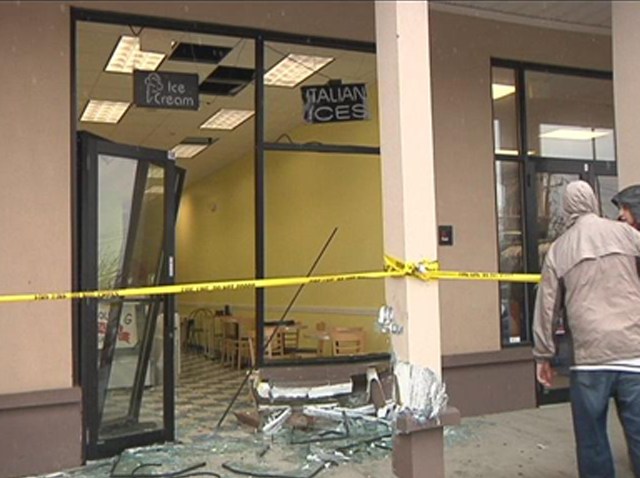 Poor Uncle Louie G had a rough morning in North Haven.
A car drove through the front door of the Italian ice and gourmet ice cream shop on Washington Avenue on Friday morning.
The driver smashed the plate glass window and did serious damage to the shop. The stripmall owner estimates damage at $25,000.
This is the only Uncle Louie G in the state, according to the Web site. The owner hopes to open on Saturday.