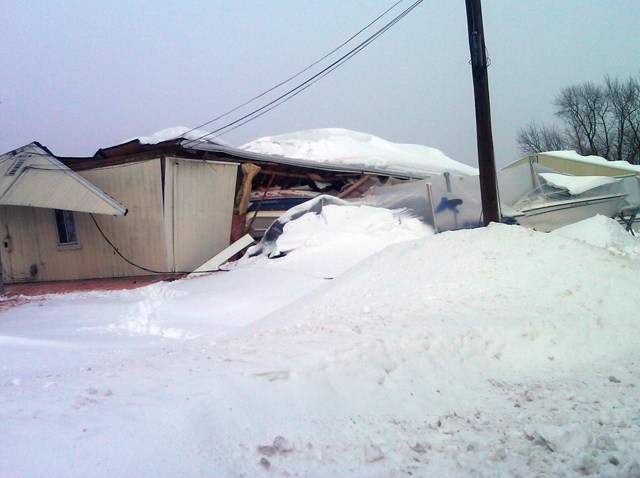 All public buildings in Portland will be inspected after snow has compromised the structural integrity of several buildings across the state.
Several buildings in Portland have collapsed because of massive amounts of snow.
Portland Library is closed until further notice because of inclement weather and crews were inspecting on Friday.
Susan Bransfield, the first selectwoman, said there is no damage to the library, but some ceiling tiles in a study room were "dipping."
A building official will check the space between the roof and the ceiling.
On Saturday, morning, Eagle Rivet will remove snow from the roof.
Middlesex Marina might have lost some boats stored there after a partial roof collapse.
Follow us on Twitter @NBCConnecticut, on Facebook, and sign up for breaking news SMS alerts on your phone by texting "CTBREAKING" to 622669.