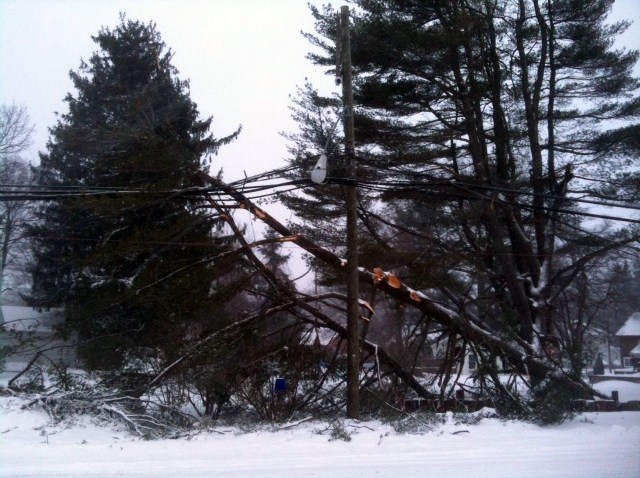 Connecticut Light & Power said it was slowly bringing electricity back to everyone Tuesday.
The utility company said it has restored power to more than 81,000 customers since the blizzard hit Sunday. Tuesday afternoon, only about 850 customers were still waiting for the power to come back on.
"The storm had wind gusts over 60 miles per hour along with bitter cold temperatures," CL&P president and chief operating officers Jeff Butler said. "Today's milder conditions should help our team in completing its work."
Gov. M. Jodi Rell ordered the state's Emergency Operations Center to remain open Tuesday until power is fully restored around the state. "We still have residents who are without power as bitter cold sets in, and we want no one to go without heat," Rell said.
CL&P said windy conditions Tuesday led to some additional power outages, especially along the shoreline. The company hoped to have electricity restored to everyone by the end of the day.