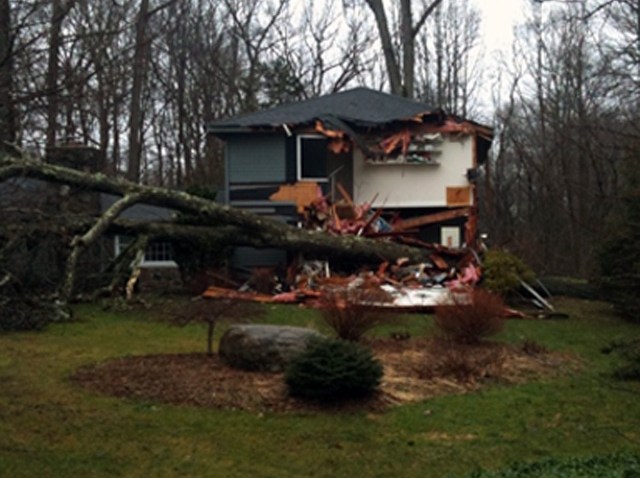 Four days after Saturday's ferocious rain and wind storm, there are still than 22,000 homes and businesses in southwestern Connecticut without power.
Connecticut Light & Power Co. hopes to have most power restored by Wednesday night and all power back on by Thursday night.
Complaints about slow response, including allegations by CL&P union members, prompted Gov. M. Jodi Rell on Tuesday to ask state regulators to investigate how the state's two largest utility companies handled the outages.
Spokesmen for both companies say crews responded aggressively.
CL&P issued a statement on Tuesday saying they expect to restore most service to Wilton, Redding and Weston by Tuesday night, to Darien, Norwalk, Westport and New Canaan by Wednesday night and for Greenwich and Stamford by Thursday night.

"With about 1,400 trouble spots remaining, previous CL&P restoration estimates are being updated to reflect actual on-site assessments, which have been completed in all areas except for some parts of Greenwich," CL&P said in the news release issued on Tuesday. "This assessment is particularly challenging in Greenwich, where 42 tree crews are clearing paths through tree-clogged streets before line crews can begin restoring electric service."

Copyright AP - Associated Press