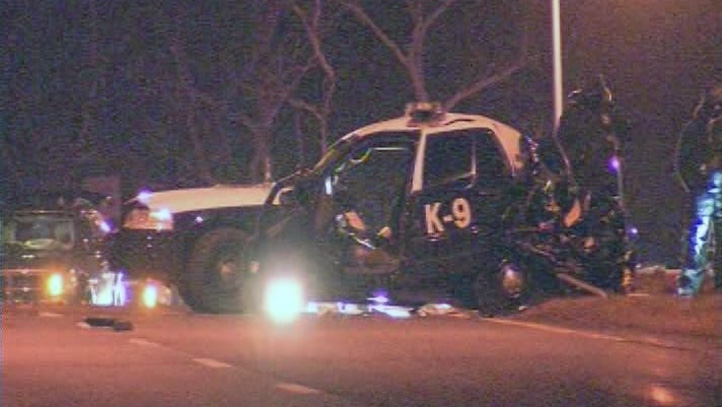 A prayer service will be held on Friday morning for a 41-year-old East Hartford police officer who was badly injured when a pickup hit his cruiser around 12:30 a.m. on Wednesday.
Todd Lentocha, a five-year veteran of the East Hartford police department, was parked on the side of Route 2 early Wednesday morning, conducting surveillance on a serial burglary suspect, when Robert Lucky's pickup hit the cruiser and pushed it across the highway, police said.
Sources said Lentocha, of Tolland, suffered a serious cut to his head and went through surgery at Hartford Hospital.
"We would like to express our gratitude for all the love and support we have received from all of you. We ask that you continue the good thoughts and prayers for our family, as it continues to give us strength through this time," Alison Lentocha, wife of Todd Lentocha, said in a statement released on Thursday.
The prayer service will be held at 9 a.m. at the Church of Saint Matthew in Tolland.
Lentocha was driving a K9 vehicle, but the dog was not in the car at the time of the crash.
Lucky, 49, of New Haven, was not hurt, according to a news release from state police. He is cooperating with police.
Witnesses should call Trooper First Class S. Menard at 860-534-1000.