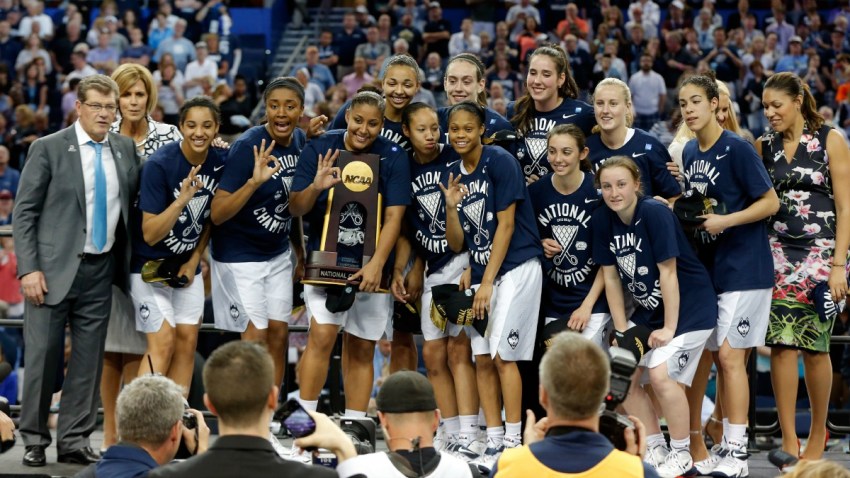 The day after the UConn Huskies defeated Notre Dame to take home a tenth national title – their third in a row – President Barack Obama called coach Geno Auriemma to congratulate the team.
"The President noted that under Coach Auriemma's leadership, the Huskies have won ten national championship titles and have made the University of Connecticut Women's Basketball program a sports powerhouse," the White House press secretary wrote in a news release Wednesday afternoon.
Obama told Auriemma he "looks forward to welcoming the team back to the White House to celebrate their victory."
The Huskies arrived home from Florida late Wednesday afternoon and will take a victory lap around campus when they return to Storrs.